To the public: our hearts are so full from the outpouring of support shown by this community. For two years, we offered modified show formats (with zero to limited revenue streams) in order to support artists during the pandemic and continue offering a ritual space for grief when it was most needed. Your generosity towards the 2022 Extravaganza has helped us partially replenish the reserves we spent down in 2020 and 2021, and gives us hope for BareBones' future. Thank you, fam.
To our staff, volunteers, and partners: we are so fortunate to have worked with such a talented and dedicated group of individuals in creating and offering Season of the Bear. You were the fires that brought warmth and light as we took this beautiful descent into the darkness together. See the full list of staff and supporters.
Season of the Bear - 29th Annual Extravaganza
"After a two-year hiatus, a Twin Cities cult classic is back." - MPR News, Arts & Culture
BareBones' premiere event is its Annual Halloween Extravaganza—an outdoor spectacle of giant puppets, fire, aerialists, and more! It's an autumn ritual that captures the spirit of the season and is a must-see Minnesota tradition.
BareBones relies heavily on community members to bring its Annual Extravaganza to life and keep the organization running the rest of the year! Make puppets, learn to stilt, help with marketing or fundraising, or be on staff!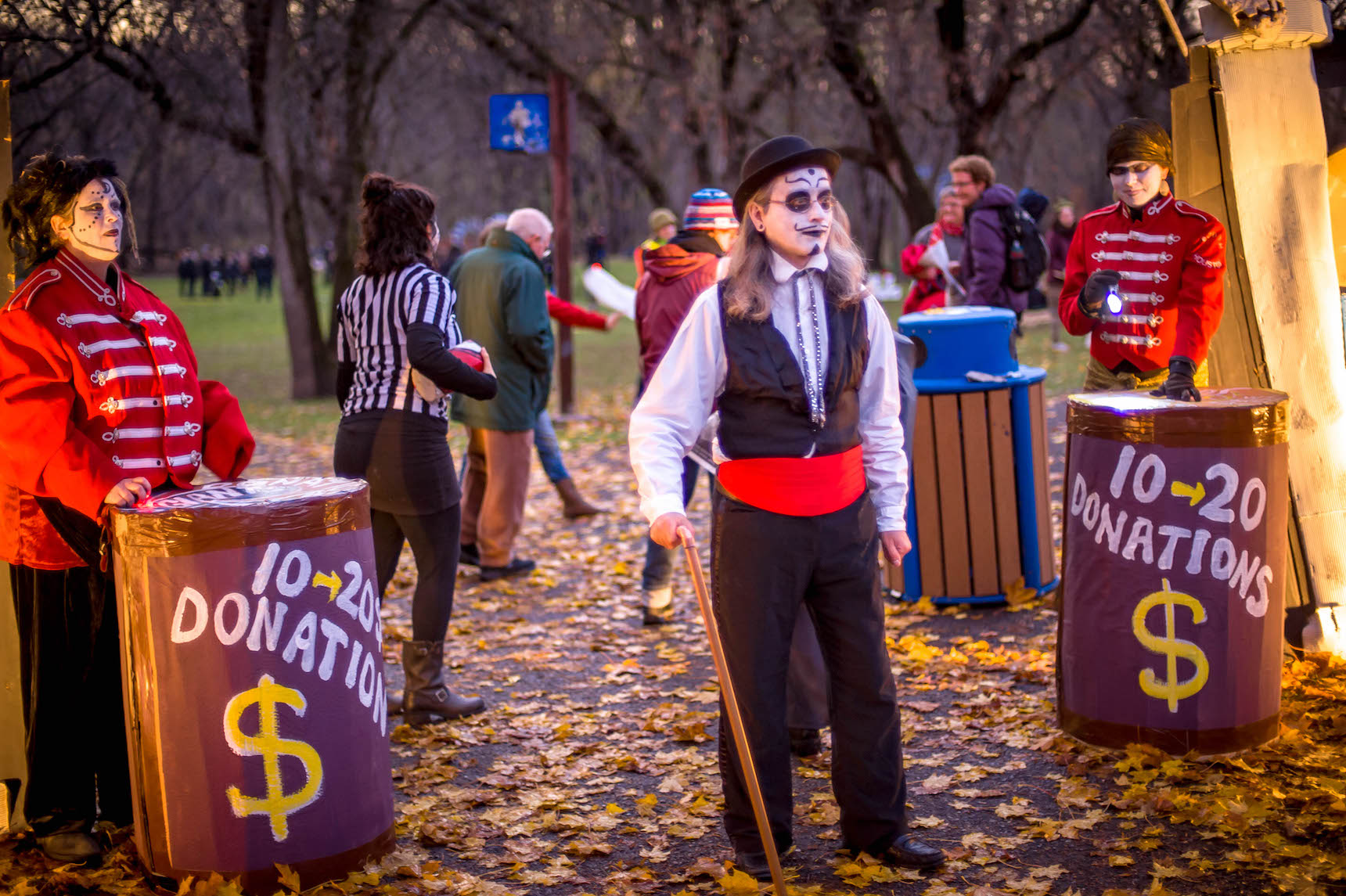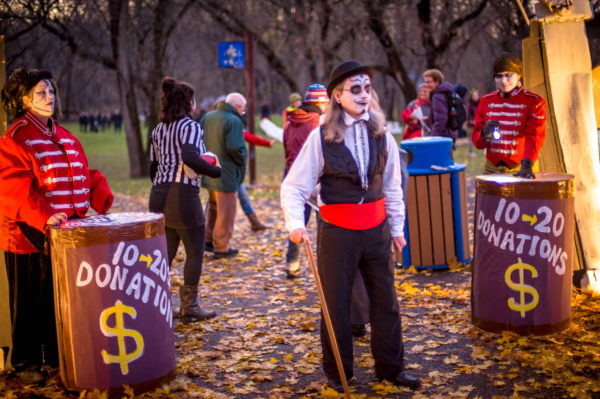 In previous years, BareBones' Extravaganza was funded generously in part by a grant from the Metropolitan Regional Arts Council. The majority of our funding, however, comes from gate donations at our shows. Until 2022, BareBones had never sold tickets, as we believe our annual ritual should be available to all. We responded to the pandemic with show formats that didn't include a gate with in-person audiences, but we wanted to continue supporting artists and offer healing through art. Help us keep this vision alive by making a donation (any size is appreciated). Thank you, and peace and puppets!
- Sincerely,
the BareBones community