October 27, 28, 29 and 31: 7pm - 8pm
Puppetry · Stilting · Dance · Fire · Music · Song
After two years of modified show formats, BareBones welcomes the return of its traditional puppet pageant! What's new?
LOCATION:

Watch for an announcement later this summer about our great new venue! We're excited about the possibilities for the space, and good views for the audience.

TICKETS:

Historically, BareBones has asked for gate donations in lieu of charging for tickets. This year, however, due to reduced funding, we are ticketing the event. We hope you understand and can help this beloved tradition continue to survive and thrive! No one will be turned away for lack of funds.
BareBones' premiere event is its Annual Halloween Extravaganza—an outdoor spectacle of giant puppets, fire, aerialists, and more! It's an autumn ritual that captures the spirit of the season and is a must-see Minnesota tradition.
BareBones relies heavily on community members to bring its Annual Extravaganza to life and keep the organization running the rest of the year! Make puppets, learn to stilt, help with marketing or fundraising, or be on staff!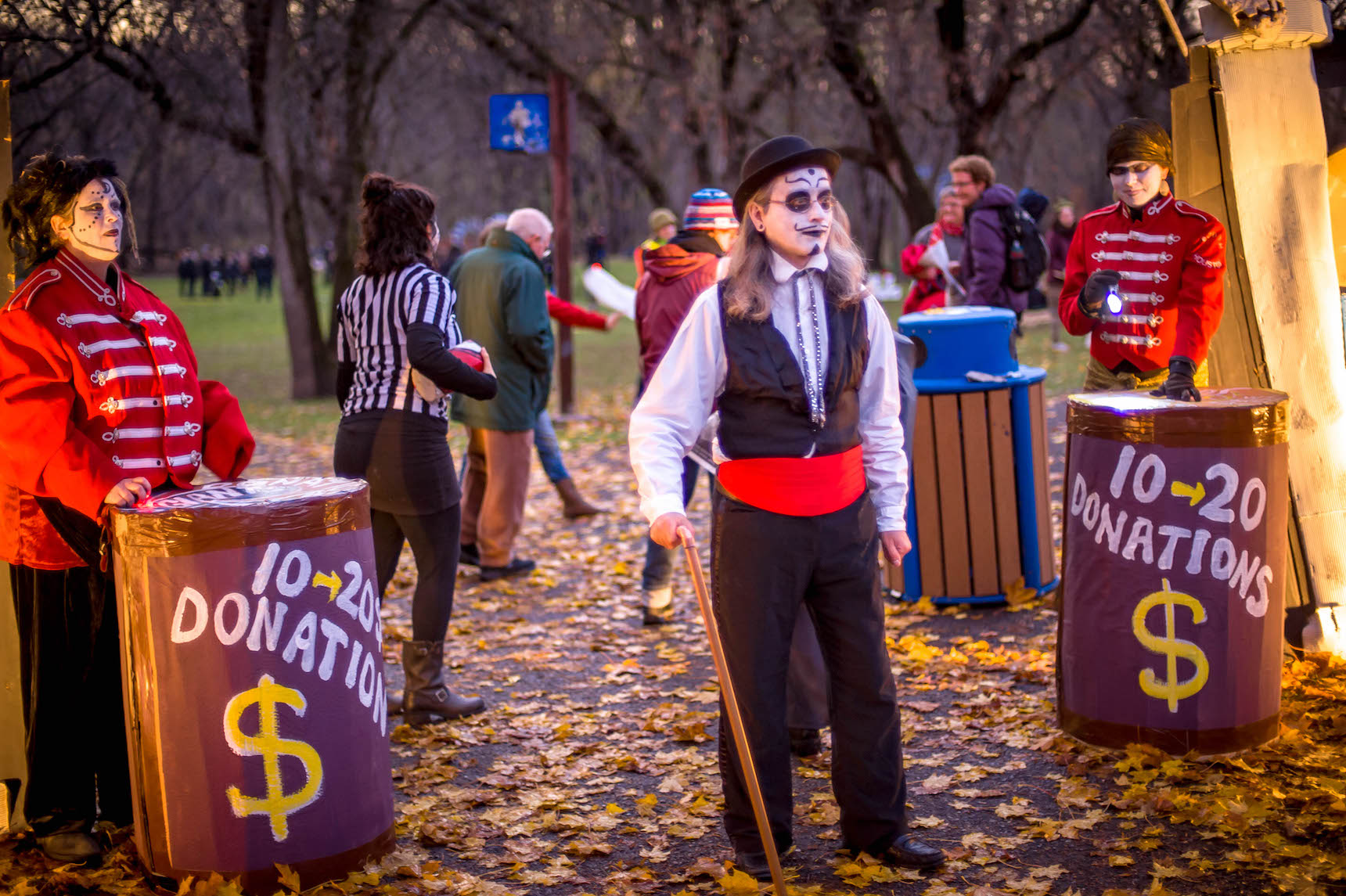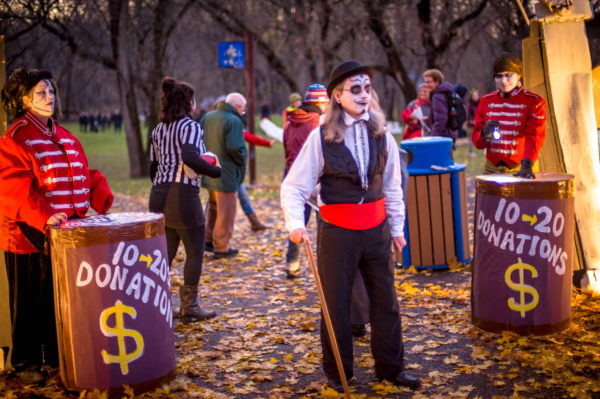 In previous years, BareBones' Extravaganza was funded generously in part by a grant from the Metropolitan Regional Arts Council. The majority of our funding, however, comes from gate donations at our shows. BareBones has never sold tickets, as we believe our annual ritual should be available to all. We responded to the pandemic with show formats that didn't include a gate with in-person audiences, but we wanted to continue supporting artists and offer healing through art. Help us keep this vision alive by making a donation (any size is appreciated). Thank you, and peace and puppets!
- Sincerely,
the BareBones community