October 27, 28, 29, and 31, 2023
On the Midtown Greenway: 2828 11th Avenue S, Mpls, MN
Puppetry · Stilting · Dance · Fire · Live Music · Song
BareBones is turning 30!
Save a date and join us, October 2023, for the 30th year of our puppet pageant—an outdoor spectacle consisting of larger-than-life puppetry, stilting, dance, fire, song, and music. New to the show? Learn more about it!
After a great 2022 show on the Midtown Greenway, we'll be returning to that same space. We have increased our audience capacity from last year, so no worries on not getting into a show! Online tickets will go on sale September 1st, and as always, there will be plenty of walk-up tickets available. Follow us on Facebook and Instagram for updates or sign up for our Newsletter!
Friday, October 27 · Saturday, October 28 · Sunday, October 29 · Tuesday, October 31
7pm - 8pm
We request a $20 donation per ticket. NO ONE will be turned away for lack of funds. Please give what you can, less if you need, or more if you choose. Our show is funded entirely by ticket sales and private donations. Your donations pay for everything, they pay the artists and staff, rent the port-a-pots and pay for the permits. You make the show possible. We hope you can help this beloved tradition continue to survive and thrive with a donation of $20 or more per ticket.
IMPORTANT: If online tickets are unavailable for any night of the show, you can STILL get tickets at the gate that night. A show date is NOT sold out just because online tickets are not available.
ADVANCED SALES CLOSE 24 hours before the night of the show. For example, online sales for the 7p Oct 27 show close at 7p on Oct 26. You can STILL, however, get walk-up tickets.
Why Purchase Online  
Enter early into the seating area, Get seated between 6:00p - 6:30p and more easily get the spot of your choice.
Skip the line! Go right into the show, instead of having to wait in line to purchase your ticket.
Please read the Attendee Information (w/ dog policy) before arriving at the event.
Brown Paper Tickets has had technical issues. Please email [email protected] if you have trouble purchasing tickets.
Walk-Up Tickets
You can purchase tickets at the gate, the evening of the show. Sales will begin at 6:00p, and entry time is 6:30p.
You can pay with cash or card.
We recommend arriving earlier than 6:00p to get in line for tickets.
Please read the Attendee Information (w/ dog policy) before arriving at the event.
On the Midtown Greenway:
2828 11th Avenue S, Mpls, MN
Parking:
Allowed onsite: bicycles, e-bikes, scooters, wheelchairs, or Segways
Seating is not provided. Please bring a lawn chair and/or blanket if desired.
Dress warm — we're outdoors! We recommend bringing layers or blankets to cover up with.
Accessibility
The Saturday, October 28th, performance will have accessibility accommodations of audio description and ASL interpretation.
There will also be an ADA path to the ADA seating area every night (bring your own chair).
Need More Information? If you would like more information on accessibility or COVID-19 safety, please email us at [email protected], and let us know what you would like to hear about. We will be posting additional information as it is gathered.
Venture Bikes is grateful for the opportunity to help with the 30th Annual BareBones Extravaganza. We will have the hot drinks you'll need for the show and will be making fresh warm cookies from our oven. 😋
We are a coffee shop, currently doing bike repairs, cycling education, and we love sponsoring community events and rides. Venture Bikes also endeavors to provide a space to help the organization of well-loved cycling events that the community wants back, like Powderhorn 24. Come by when you're riding or need a third space this winter, and we will fix your bikes and make you something nice. As we get closer to Spring we will become more of a full bike shop, watch us transform. Follow us on Facebook to see what we are up to next.
Grab a Bite Before the Show!
Midtown Global Market is located kitty-corner to the show! So convenient—grab dinner then head over to the Extravaganza! "Many tastes. One place." Global Market has a WIDE variety of culinary options.
They make it easy too. Stop in or order ahead—grab and go, so you can eat in line or at the show. Just make sure not to leave your trash behind at the show site: help keep our green spaces beautiful 😊 🌳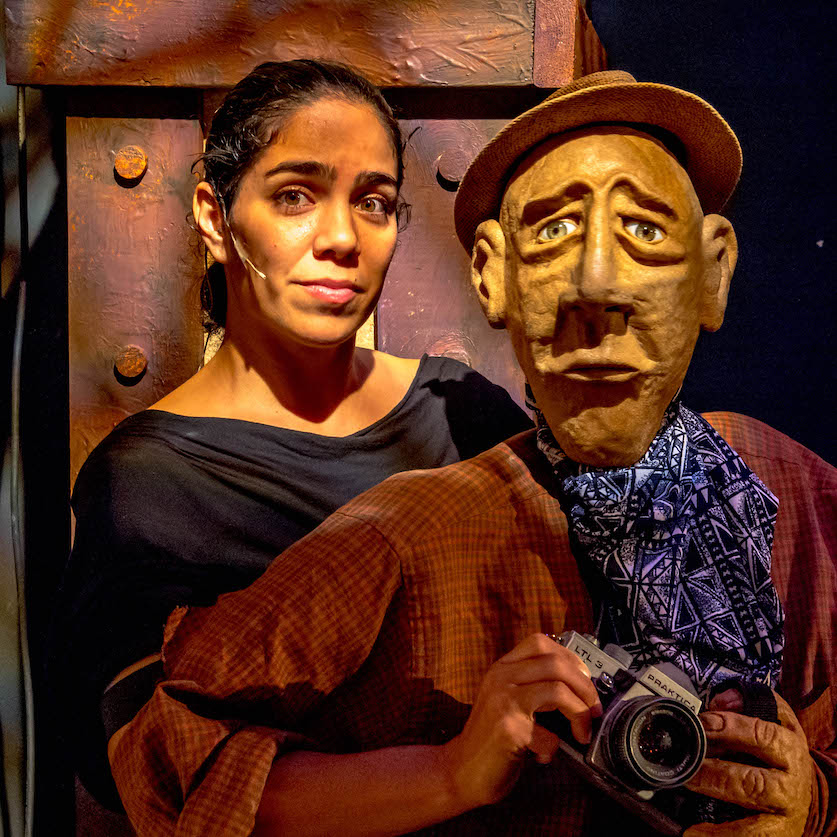 Amber Moore (Artist)
Baki Baki Baki (Artist)
Danielle Hendricks (Artist)
Fletcher Wolfe (Artist)
Gustavo Boada (Artist)
Ken Rivera (Artist)
Piper Smith (Artist)
Serena Black (Artist)
Zarra TM (Artist)
Eva Adderley (Shared Artist Role)
Kateri Krantz-Odendahl (Shared Artist Role)
Maggie Arbeiter (Shared Artist Role)
Mary Jo Nikolai (Shared Artist Role)
Mark R. Safford (Stilt Coordinator and Puppeteer Consulting)
Carlisle Evans Peck (Music Director)
Mina Leierwood (Altar Coordinator)
Pedro Julio Becquer Jr (Fire Coordinator)